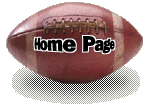 SCHEDULE ABOVE...
Week #17 - 16 games!



Sign Up with US!..... Get money back!



Acrobat Reader required:


THE RESULTS:


















1996 Final Results
1997 Final Results
1998 Final Results
1999 Final Results
2000 Final Results
2001 Final Results
2002 Final Results
2003 Final Results
2004 Final Results
2005 Final Results
2006 Final Results
2007 Final Results
2008 Final Results
2009 Final Results
2010 Final Results
2011 Final Results
2012 Final Results
2013 Final Results
2014 Final Results
2015 final Results
2016 final Results
2017 final Results
2018 final Results
2019 final Results
2020 final Results (TBD)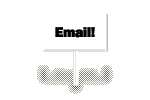 ---

DT Football 2020!

Happy New Year!! Week #17 / Final results are now posted!
,

Congratulations to all the winners for YEAR #30! *** Top 16 teams will cash with 16th place at $70 back ***
There are 17 weeks & 16 season winners , so you have 33 chances to cash!!!!
Entries for this new year exceeded last year as we hit 90!
Glad we didn't have any problems with the season getting cancelled.
We hope all of you are healthy during this very tough Covid-19 time, welcoming 2021 and to hopefully a very prosperous year to everyone!
As usual the final standings and week #17 will be a 1 week protest time and all monies will then go out. All weekly winners through week#15 have already been paid, if I missed anybody please let me know.
We want to help forget how bad it has been by running the pool for this year. NBA has been doing well with their bubble setup and baseball has not been too bad with a few team exceptions here and there.
Keep this page bookmarked for the 2021 NFL season ... entries will post on the website around July.
New rules added for 2020:
Hoping the NFL stays healthy all 17 weeks, but if they don't here are the contingencies:
1) All weekly winners will be paid as scheduled (you won so nothing will reverse that even if all the games are cancelled after that.
2) All seasonal standings will be final if the season is cancelled (if they played 10 weeks then your fees will be calculated for 10 weeks , you will get a refund of 7 weeks and the seasonal winners will split the 10 week payout)
3) If a few games are cancelled, we will still run the pool , you will just make adjustments to your picks like we always have if a game or two are cancelled.
4) I will let you know if new schedules are updated so you can download that week's updated schedule here at the website.
I am actually expecting the season to make it to completion, but these are just in case. Congratulations to all the weekly and seasonal winners for 2020! We had quite a few new teams finish in the top 5 this year! There will continue to be a 1 week protest period of scores before checks or paypal will be sent out (never had a successful protest though). If you cashed and prefer a specific type of payment method, please let me know. If you had a change of address recently also let me know also.

Thanks for playing in our 2020-21 football season - Congratulations again to all the 2020 winners!

Season Starts on Thursday - September 10th, 2020


Schedule Packets are ready on the Schedule Button in the upper left - this is an easy way to fill out and track your picks and score.


Please let me know if you have any questions .... also let me know if you change addresses.
Note: i also have a few problems with my emails getting to AOL users , so if you have another ISP please give me that email address.

Good Luck to everyone ! Please keep this site bookmarked and visit about a month before the football season starts. This is not an open to the public league, it is open to past & current players, their relatives, friends and co-workers. You may bring in others to enjoy the season with us, just make sure they state on their application who they were referred by.
Thanks and see you next year! If you have any suggestions to improve the league please let me know.
If you move or change email addresses - be sure to let me know so i can get hold of you before the start of next season!
If you miss a thursday or saturday game, you can still play the week - you will receive the highest loss by any team. Other than that, you are still eligible to win the week and maybe not lose too much in the standings... You can email me to find out what that is before sending in the rest of your picks or assume you lost 16 points on the loser and i will adjust your score afterwards.
Notes:

All entries I have receive are logged in the Entries Received page, if you sent in your entry , make sure you are listed.
When the Week #1 form is up , if your team is not listed then i have not received your entry yet.
If you mailed your entry, you will be listed when I receive it, if you have to send your entry now, email it to me.
I will take your last submission, so if you want to test the form (new people) feel free, just make sure you send your REAL picks LAST.
If you feel you made an error on your last submission, just correct and re-send it (PRIOR to the 1st game starting)

I would like to say thanks to everyone participating , and hope you had a good time .. I have gotten some really nice phone calls, e-mails from some of you and have gotten to personally meet some coaches and I appreciate your compliments about the league, thanks very much .... I definitely enjoy running the league and am glad to hear you enjoy it also ... I don't know about you , but if not for this game, I would have no real care about watching the NFL games! ... Bookmark this Website! .


I would like to add a few notes for the future:


Please check your e-mail picks receipt, it comes right away , this verifies your picks do arrive at my webserver. There are many reasons why your picks may not go through: your internet connection stops, the webserver goes down, your computer is not connecting to the internet properly, etc...... although any of these situations are VERY rare....

There is the chance you typed your e-mail address wrong , so please make sure you type the entire e-mail address (username@Internetprovider.ext) , I saw many people type just their username or just cosmoslink or didn't use an @ sign ... and the mails came back to me. You can send your entry in again, there is no harm with doing that. I will always take the last picks you send in.....

Please get your entry money in earlier , if you don't want me to cash your check right away just let me know , that is no problem (actually i never do), it is just that too many people are waiting till the very last minute ... It takes a lot to set up the league, not to mention waiting for the US Postal Service to deliver on-time mail, so please don't wait till 2 days before the deadline to mail your entry .... as you see i post on the website the entries i receive, but if you wait till the last minute and i don't get it by the deadline, we have a problem ...thanks.

New people are welcome, but please make it friends or relatives , this is not a public game on the internet or something ... it is a private game for friends and families ... any new entries just need to let me know who recommended them playing ... in the past we stopped at 100 entries , but since the website is practically fully developed , I will not cap the number of entries.

When calling in your picks or e-mailing them to me , make sure you send it in:
1) the same order of the sheet
2) don't use team nicknames - use the city please


First place this year is $650.00!!! There are 16 cashing spots ...$145 goes to the weekly winner! Yes, that is 17 + 16 = 333 chances for you to CASH! I usually get the results posted by wednesday Night of the next week. Sometimes even tuesday, depends on how much time I have to work on it tuesday. The form for the upcoming week is usually ready about the same time.


Please continue to use the form for sending in your picks, but if you cannot get on-line go ahead and give us a call at the phone numbers on the entry or use e-mail. When sending in your entry , you just need to send the bottom portion, keep the top portion for your records.. Schedule will be posted soon...

IF you haven't sent me your e-mail address PLEASE send it to me NOW !!!! This way I can keep you informed when the entry is up for next year and any other important changes or adjustments!!! I don't have your address if you didn't receive any of the mailings. I sent occasional mailings on early games , prize fund, etc. I got those e-mail addresses from the entry. Please only send me addresses that are permanent. If you change your address a lot please do not send it to me. I can use this to try and get a hold of you next year. Thanks.

If you can , I prefer you send in your picks by Webform , since the form will automatically send you back a response with all your picks.

ALWAYS REVIEW your picks to verify you typed them in correctly. If the webform is down , you can e-mail them or call them into the message center still.


Also, a thank you to those who offer suggestions to improving the league. As you see I have worked some of them in .. I am considering all requests (if they are feasible) and hope to work them in so again, Arigato!!


We do not want just anybody joining .. only friends, co-workers or family are the ones we really want in. The main idea is for all of us to have a good time and give us a little incentive to watch the football games. We don't want this turning into a money hungry game. We appreciate the honesty thus far of all the players and are glad you are enjoying participating.


Please book mark my website (http://glennw.cosmoslink.net) so when next year comes around you know where to find me. We will try and contact you , but if we don't please contact myself or co - commish - Darryl (dyoshizumi@sbcglobal.net).....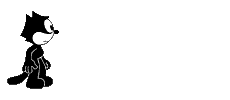 ---
Since 9/9/02 - You are visitor
Last Updated: 2019 Season