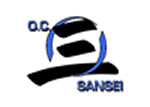 Visit Our Sponsors (mention you saw it here!):
Little Tokyo Leasing, Robert Wada Insurance Services, T&G Brackets, Storm Bowling Equipment, Oba's Bowling Supply, Bowlers Depot - Jeff Carr, Fuji Toride Bowl - Hero Noda - Japan, REMAX - Andrea Buckley, Produce World, The Loft of Cypress, BPAA of Japan, Scotty's Flowers, Nippon Foods Store, Garrett Wada Optometry, Top Tech Automotive, USA Bowling Coach - Juan Fonseca, Century 21 - Diane & Allen Gantt, Cherrystones, Tarbell Realtors - Charlotte Peterson, J&A Glass, Kosaka Landscape, DPI Studios Web Media - Ken Ito , State Farm - Frank Jones, David H. Smith - CPA, California Hotel & Casino, Medieval Times, Nikkei Games Sports , Keiki Place, Pin Point Bowling Concepts, Oggis Sports Bar & Grill, Tok & Kay Yamada, Maguroya Restaurant, Longs Drugs Store - Darryl Yoshizumi, Office Furniture Pros - Kim Tatei, T.A.T. Amateur Tournament in Las Vegas, J&W Printing, Souped Up, Strike Time Pro Shop, Nikkeibowling.com
Website Features:
* Due to some avg. verification problems, checks will be mailed out within a week.